Well its time for an upgrade. Going from a fluval spec v it's a 5.5 gallon been up and running since January.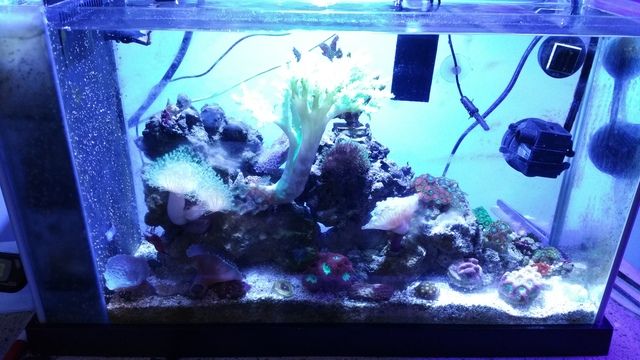 Sunday afternoon went to Rivers to Reefs and ordered a 18" cube 25 gallon rimless. It is going to be drilled for a overflow and return. Do to size i am going to stuff a 10 gallon in for a sump. Later on i will get a pre made sump but this will work for now.
Here is what i have so far on the sump.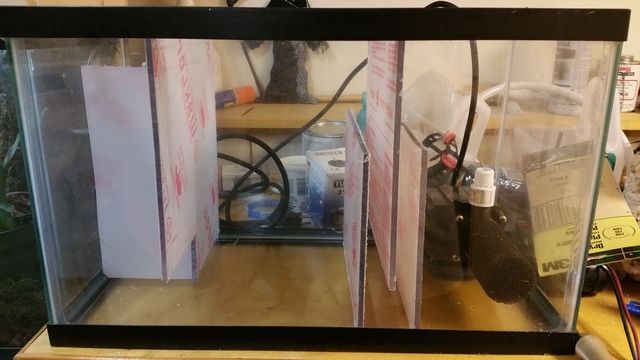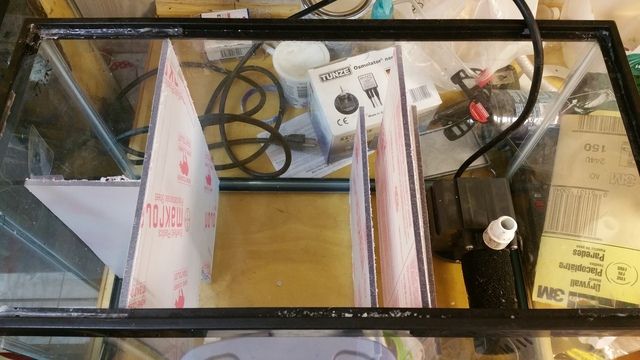 I have not siliconed anything in yet. The first chamber will be the drain from the tank. Second chamber i am thinking filter sock or making a media basket. Third will be skimmer at sometime or cheato then baffles. Last the return pump.
Next couple couple of days i will be building the stand.