I'm an LPS guy, always have been but decided to try my hand at a couple of SPS a few years ago.
Picked up this frag at our 2012 fall swap, bought it from Tim "aquavista" and he informed me it's an Acropora Millepora known as "Raging Bull" so to me it's always been Aquavista's Raging Bull.
Here is the frag shortly after a quick dip and placed on the frag rack.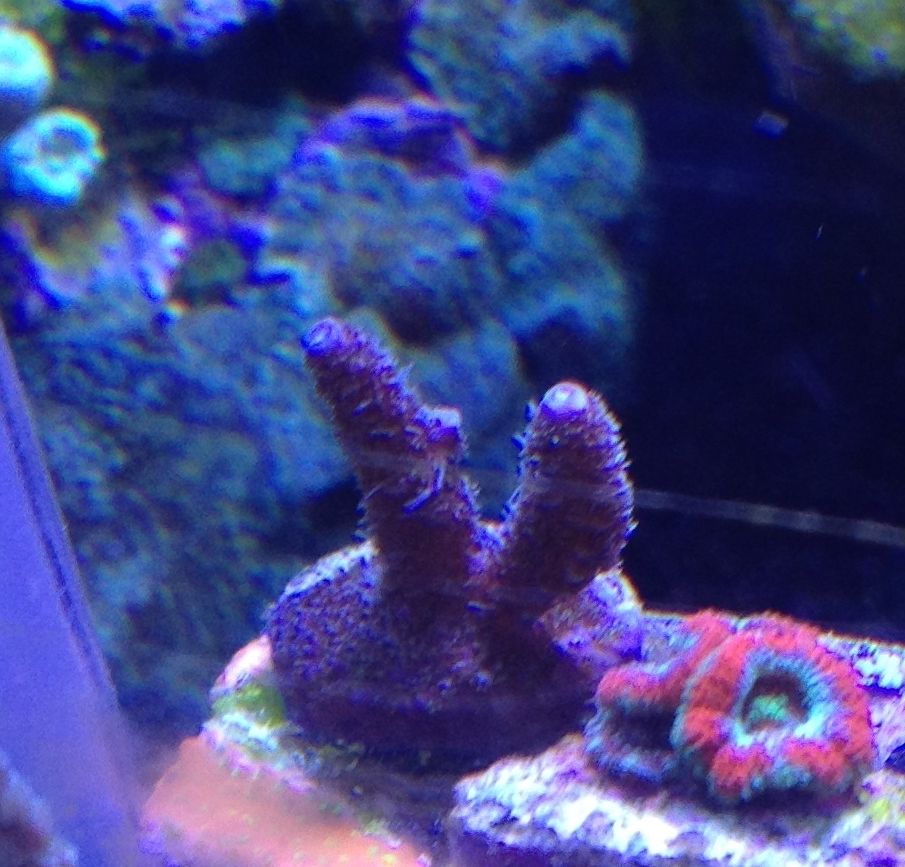 It continued to grow…
And grow…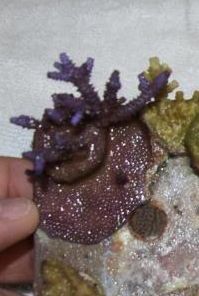 And grow some more.
Until the point where it just got too big for the frag rack and had to be broken off the rack.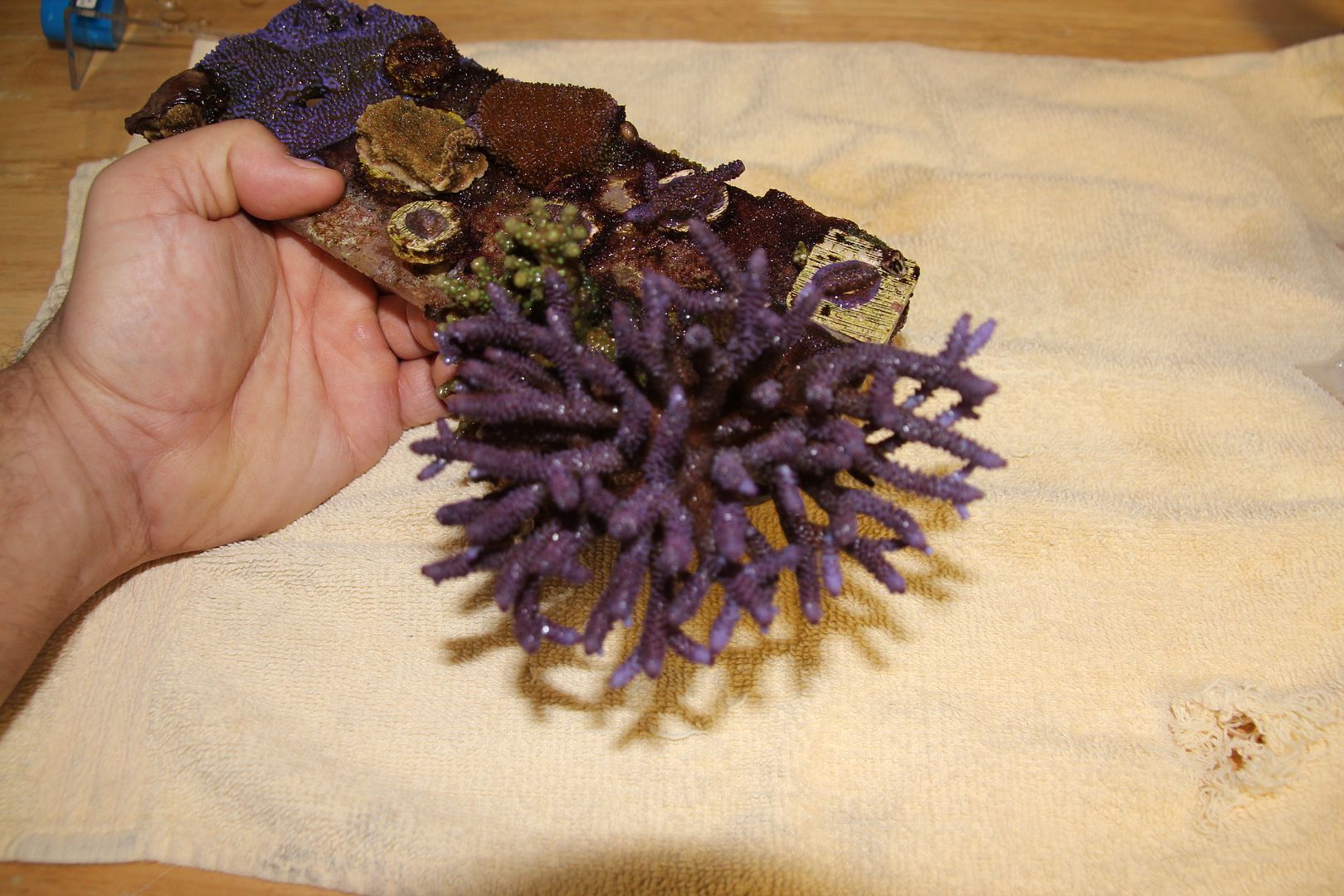 And then mounted onto a larger piece of live rock.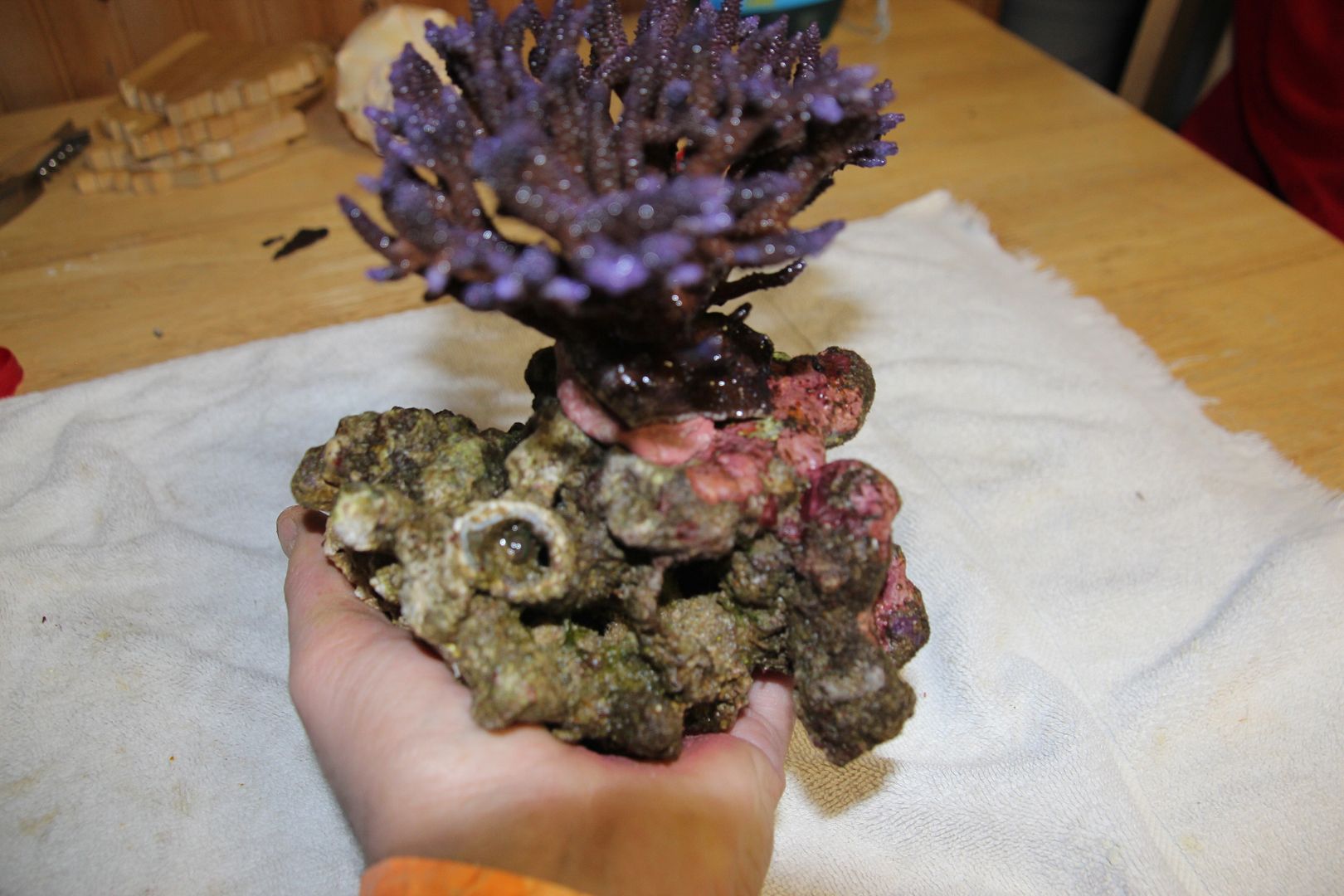 And a couple of not so recent shots of the coral,
It's been a few months since I took a pic so I'll take one and update.